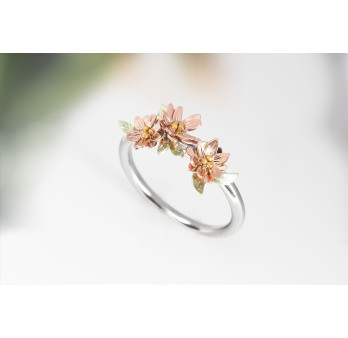 Most Beautiful Ring of the Year 2021 WINNER!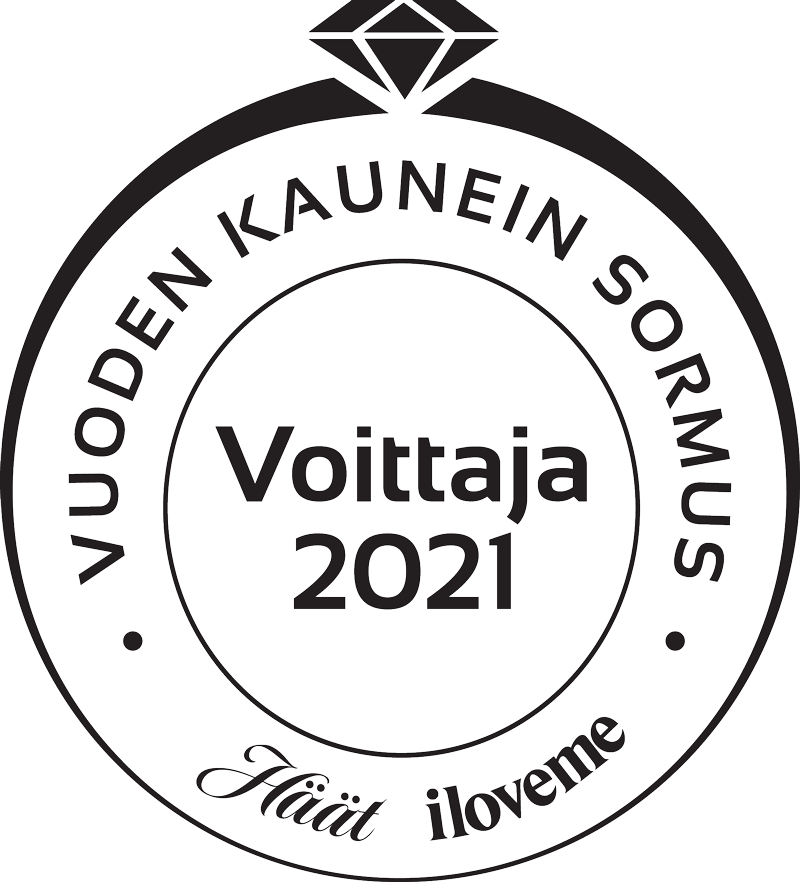 Alloying gold produces many different colours. In this delicately beautiful ring, the delicious colour play of gold, the romantic style, and the sensual floral decorations take your thoughts back to Victorian times. Forget-me-not flowers communicate true love and fidelity. The petals of the flower are rose gold, the side leaves are green gold, the stamens are fine gold, the ring band is white gold, and the ribbon binding the flowers around the ring is yellow gold.
The Forget-me-not ring is entirely handmade using 585 (14K) white, yellow, rose, and green gold. The flower stamens are 999 (24K) gold.
Band: round, diameter 2mm. Diameter of one flower: 7mm. Weight: 4g (size 17.5mm). The ring can be ordered in sizes 15-24mm.
NOTE that ALL rings are unique and made to order. Please allow 3-4 weeks for dispatch.
I like to visit antique shops and fairs to find old jewellery. I study the marks (hallmarks), how the jewellery is made, and what feeling it evokes in me. The theme of the competition, Memories of the Past, immediately opened up ideas and inspired me to join the contest.

Choosing a flower theme was easy for me. Floral language, or floriography, was a particularly popular phenomenon in the 19th century. The flowers had a meaning and the bouquets were assembled according to the messages contained in the flowers. The flowers allowed me to use different shades of gold naturally in the making of the ring. 

Every flower is unique, with its petals and leaves being made by hand individually and florally engraved as the finishing touch. Different shades of gold have been obtained by mixing various metals in different proportions. Each ring is an individual, handcrafted work.

I already mentioned how flowers were used as a language of love by the Victorians. This love was extended into their jewellery with a wide variation of floral designs incorporating gems or playing with different coloured gold. Green gold was particularly utilised for leaves.

I brought these three things together—my love of old jewellery, the Victorian floral language, and the art of using coloured gold to express flowers—and this ring is the prize. The past has spoken: Forget-me-not.
- Pia-Mari Jull