Master goldsmith Pia-Mari Jull has been chosen as Goldsmith of the Year 2023
The board of the Finnish Goldsmiths' Association has chosen master goldsmith Pia-Mari Jull as Goldsmith of the Year for 2023. Pia-Mari is a well-established goldsmith with extensive experience in various areas of the industry—as a teacher, jewellery maker, and designer. She currently works as a teacher of precious metal knowledge at the Finnish School of Watchmaking (Kelloseppäkoulu) and runs her own company, Versatile Idea Oy.
Pia-Mari trained at Lapponia Jewelry Oy, where she graduated as a goldsmith with an apprenticeship in 1994. Her studies continued at the Lahti University of Applied Sciences, where a student exchange in Germany gave her a new perspective on the design and manufacture of jewellery.
During her three years as the head of the hallmarking unit at the Finnish assay office, Inspecta Oy, Pia-Mari got to know the players in the precious metal industry in Finland and to create a wide network within the industry. Working with hallmarking also created a good foundation for the "Leimat.fi" website project implemented by volunteers, where the responsibility marks of Finnish goldsmiths are digitally stored for use by the general public. The website is visited by around 100,000 visitors each year.
In 1999 Pia-Mari completed her master's degree using a rented table in the legendary Union Design workshop in Helsinki's Eteläranta.
Since 2000, Pia-Mari has worked as a precious metals teacher at the Finnish School of Watchmaking, where over the years she has trained specialist salespeople, micromechanics, watchmakers, and industry enthusiasts in goldsmithing techniques using a strong professional approach. Many smiths working professionally today received the first spark for their future profession from Pia-Mari's courses.
For her long and dedicated career as an artist and educator, the Finnish Goldsmiths' Association has decided to award Pia-Mari Jull the title of Goldsmith of the Year 2023.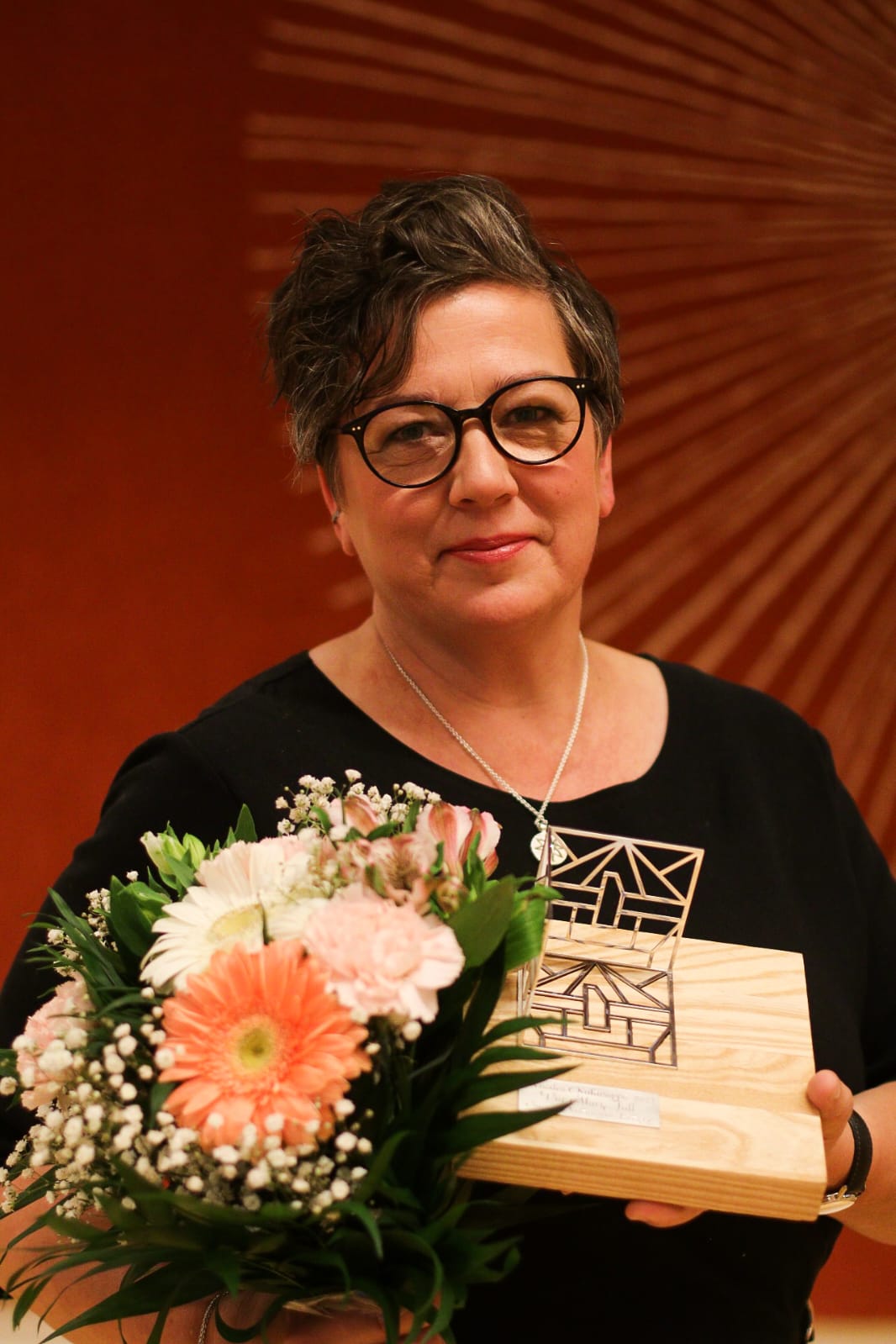 Articles and interviews
Yrittäjät article (27.1.2023)
YLE Radio Suomi interview (8.2.2023)


The Finnish Goldsmiths' Association has chosen the Goldsmith of the Year since 1987.
Nominated by a member of the association, the Goldsmith of the Year is credited as a particularly outstanding goldsmith or silversmith and has worked in the field for at least five years, or who has other special merits in the goldsmith field.