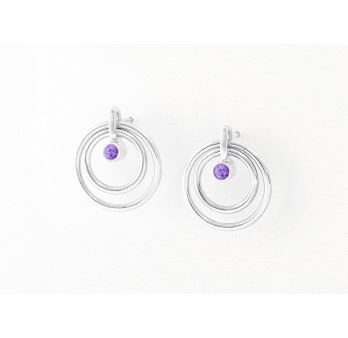 Our Orbit earrings are inspired by planets orbiting a star. 
The twin orbits encircle stars that have the option of being either orange (citrine), blue (topaz), green (peridot), or violet (amethyst).
The earrings are made from 925 silver with a diameter of 18mm. The earrings are also available in gold upon request.
Make sure you also check our shop for our beautiful matching Orbit bracelet.